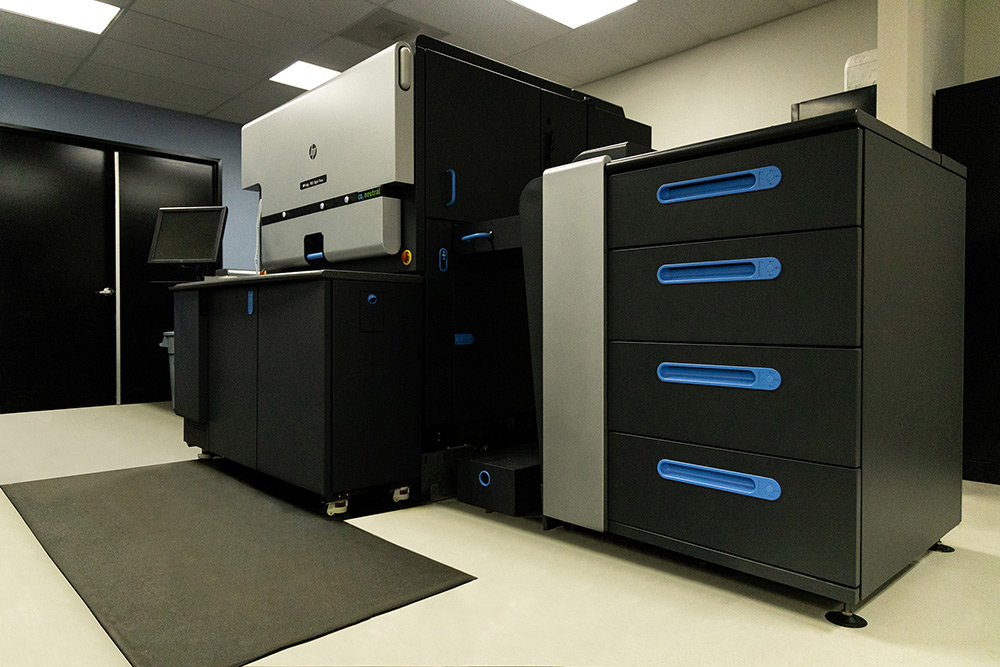 We use the HP Indigo Press
Digital commercial printing has revolutionized the printing industry, offering faster turnaround times, lower costs, and greater flexibility than traditional printing methods.
Digital printing machines have advanced significantly in recent years, allowing for high-quality printing with a range of finishing options.
Our HP Indigo does not use toner but rather a proprietary ink system which allows a larger spectrum of colors. HP technology to transfer digital images onto a variety of substrates, including paper, and vinyl.
Our modern equipment allows for additional PMS or custom colors, as well as white ink, which can be used for clear plastic or dark-colored paper. Variable data printing allows for customization and personalization of each sheet.