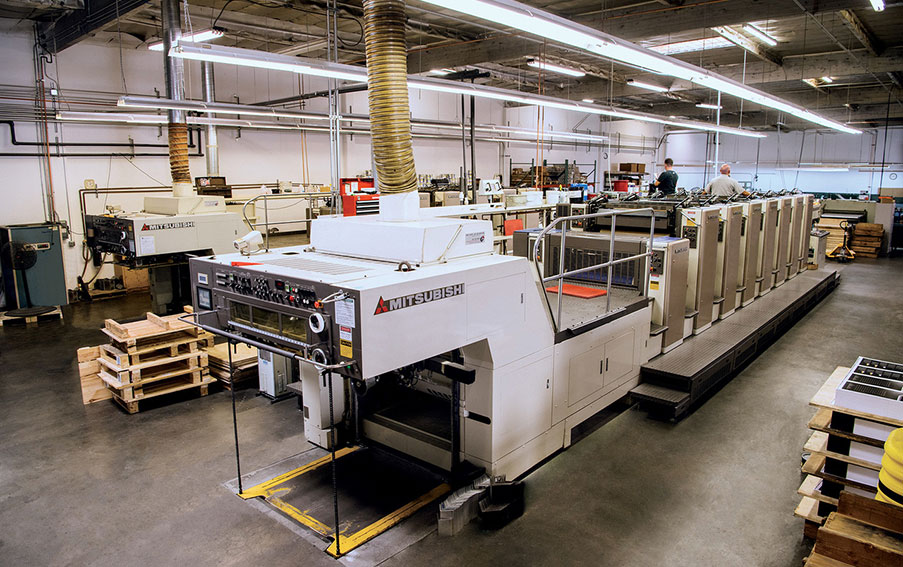 Traditional Printing
Traditional offset printing has been a staple of the printing industry for over a century. This printing method involves transferring ink from a printing plate to a rubber blanket, which in turn transfers the ink to the paper or other substrate.
Offset printing in color uses 4 primary colors which are Cyan, Magenta, Yellow, and Black. Our multiple 40" press equipment has the advantage of incorporating additional PMS or special colors as well as several waterbase coatings that can be produced in line. Offset printing has several advantages over other printing methods, such as digital printing. One of the main advantages. Offset printing is commonly used in commercial printing for books, magazines, and brochures. It is also used for packaging and label printing large sheetfed offset printing is also cost-effective for large print runs, as the setup costs are spread out over a large number of impressions.
However, traditional offset printing also has some limitations. The setup time for traditional offset printing can be longer than Digital printing methods, as it involves creating printing plates and setting up the press.